From the desk of: Simon Hodgkinson
Date:

Dear fellow internet marketer... I'm sure you've heard of Facebook and you've probably noticed how everyone seems to have a presence on this monster social media site.

Hardly surprising, because Facebook now gets more visitors than Google's search engine.

In fact, there are currently about 859 MILLION folk with a Facebook account - 483 million of whom log in daily, with the rest usually logging in every week or so.

And Facebook membership is likely to hit ONE BILLION by the end of the year.

Just to put that into context: there are now seven billion people on the planet, which means that by the end of this year ONE IN SEVEN people will be on Facebook.
And here's some good news...
Facebook is no longer just a hang out for college kids. It's now come of age and companies such as Coca Cola, Ford, Dunkin' Donuts and Red Bull are just some of the giant multi-national companies enjoying a strong marketing presence on Facebook.
But, don't think you have to be a giant corporation to warrant a presence on Facebook.
Prominent business people - like billionaire Donald Trump, personal development guru Brian Tracy and Virgin Atlantic Airline CEO, Richard Branson, are also active Facebook users.
And they bother doing that because...
They all know Facebook holds
the key to selling anything
All three understand the core feature of Facebook - its ability to build relationships with, literally millions of prospective customers on autopilot.
And remember you need to build a relationship with someone before they will buy from you. But just for example...
... do you prefer to buy from...
The convenience store where you get welcomed like a long-lost friend?
OR
The one where the clerk seems like he'd rather you weren't there, looks a little shifty and you're always fearful he's going to clone your credit card?
And I bet, given a choice between buying from that guy and the store where you feel you could trust them, you'll always pick the trusted store - (even if it was a little further or their prices a bit higher).
And that's the reason smart business owners like Richard Branson spend time on Facebook, to build a relationship of trust. Because without that vital element of trust there can be no sales.
In fact, Richard Branson is about to capitalize on his enormous trust factor by entering an industry where the rest of the players are currently the least trusted folks on the planet - banks. Because his Virgin Money is about to take on the giant banks in the UK - and I know who will win!
You see, when Mark Zuckerberg created Facebook he did it with one purpose in mind - to meet girls. And that ethos of creating relationships is still at the heart of Facebook today. And the recent TimeLine changes are very much in line with that (more later).
And with 859 million members that's a lot of prospective buyers for your products, especially when reaching them is virtually effortless - thanks to Facebook's unique viral features.
So just imagine - even if just a tiny 1% were interested in what you had to offer - that would mean that your Facebook account is a direct pipeline to a prospective customer bank of eight and half million people. And that will likely rise by the end of the year to ten million.
But here's some even better news...
Only a privileged few know how to generate serious amounts of free, targeted traffic from Facebook. Which means the field is wide open for someone like you, smart enough to move in and start connecting with all those millions of folks.
And here's the BEST NEWS of all...
On March 31, 2012 Facebook made one of the most radical changes in its history with the introduction of its new TimeLine. And, right now, folks are logging into their Facebook account and find they hardly recognize it, because these changes have hit every single one of the current 859 million account holders.
All of which makes it even harder to work out how to make money from Facebook - unless you have the inside track.
Because there is only a tiny elite who really have the inside track on Facebook. That's because they have figured out how to take full advantage of Facebook's unique viral nature for their own purposes.
For example, I know of one guy who gets nearly 20,000 visitors a month to his web site - just from his Facebook page.
Now you too can have the inside track and be privy to these secrets - including the cutting edge insider info on the new timeline - ready to
trigger your very own Facebook bonanza of traffic, sales and profits!
I have all the FaceBook know- how you'll need to trigger a torrent of targeted, trusting traffic - and I'm about to share all my insider secrets with you...
I've included everything you need to know to make your presence on FaceBook really count, I've made very sure it's a snap to follow - even if you are a complete FaceBook rookie.
That's why the instructions are written in a crystal clear, as easy to follow as paint-by-numbers way, because I know just how important this is for your future finances.
Introducing...
FB FastLane
Revealing the deep, dark secrets of the relationship powerhouse that is FaceBook - and showing how you can harness them all
for increased traffic and life-changing profits.
This is nothing less than the equivalent of a US Navy Seals Handbook of FaceBook domination!
FB FastLane is the must-have manual, every internet marketer intent on making serious money from FaceBook needs...
This breakthrough blueprint takes you by the hand and ushers you safely through the Facebook marketing graveyard, past headstones carved with 'Couldn't get any traffic from Facebook' and on up to your bright new future of Facebook Mastery.
Get ready for the scales to fall from your eyes. Because, this manual is divided into 9 straight to the point sections, each a wealth of little known secrets you can take to the bank.
And, whether you've been a FaceBook member, since Day One or have yet to join, you'll find much of value in this brand new book.
FB FastLane is crammed with must-have secrets every internet marketer intending to play with the big boys needs to succeed.
What's more you'll experience the warm glow that comes from knowing you are one of the elite 5% who really know how to profit big time from Facebook.
And here's just a tiny taster of the amazing
insider secrets awaiting you inside...
| | |
| --- | --- |
| | The little known ways that Facebook can help your business to grow - from market research that used to cost thousands, and is now far easier and cheaper - to building your brand (just like Donald Trump and Richard Branson). |
| | The answer to the key question of whether Facebook is right for your business, whether you are marketing to businesses or consumers. |
| | How business to consumers (B2C) companies take full advantage of Facebook - and how you can copy them with incredible results. |
| | The surprising success of business to business (B2B) companies on Facebook PLUS the key advantages you must use to successfully market your business. |
| | The key marketing secrets of relationship-building (and why it is blossoming like never before). |
| | Why interaction is a vital part of relationship marketing (and the simple and highly effective way to monitor and react to your Facebook interaction.) |
| | How to make money - direct from your Facebook page - with your own Facebook 'store'. |
| | The crucial difference between a Facebook Profile and a Facebook Page. Ignore this at your peril! |
| | The key strategy for Facebook success (and why you should NOT try and sell stuff) |
| | The six core areas where Facebook can help your business (I bet you can't name all six, right now). |
| | Marketing on a shoestring budget. Wise words about investing in your Facebook future. |
| | The eight key elements of a great Facebook page. Miss just one and your Facebook page will be the poorer. |
| | Adding the vital 'secret sauce' that reassures your fans they are dealing with a a real person (always remember you are building relationships). |
| | The essential art of getting fans to keep coming back for more. |
| | How to engage your fans so they are happy to take the action you suggest. |
| | Creating a compelling call to action. Here's where the rubber hits the road and is your entire reason for being on Facebook. |
| | Making it simple to share. Having your fans share your posts with their friends is an important element of the viral nature of Facebook and provides tremendous leverage. So here's how to do it right, first time. |
| | The crucial technique of branding (and an example of one of the best on Facebook). |
| | How Facebook actually encourages you to promote your business (PLUS the added value of all those free Facebook apps). |
| | The six types of business page facebook offers (which one is right for you?). |
| | Adding images - important, because a picture is worth a thousand words - so here's how to choose a good one. |
| | The simple secret of keeping your pages HOT. |
| | The totally effective, laughingly simple and free way to promote your Facebook page. |
| | Updating your page via your cell or mobile phone. If you think of something, it can be posted on your page in seconds. |
| | Managing your pages - and how the powerhouse Facebook dashboard makes this a piece of cake to do. |
| | The secret of changing the awful Facebook URL of your page to something cool and memorable. |
| | Your profile picture. This will set the entire tone of your relationships - so here's how to make sure it's fit for purpose. |
| | The seven marketing tabs (and the way to use each to best advantage). |
| | The vital part iFrames play and the three ways you can get to use them. |
| | The power of Facebook icons - these make it a snap to publicize your Facebook page. |
| | Tapping into the visitor sources you may already have - you'll kick yourself if you haven't thought of these three. |
| | How to use photos to attract folks to your page. Facebook is the largest photo- sharing site in the world - so make sure you're using this fact to the max. |
| | The secret of attracting and keeping fans. |
| | The simple, little known, technique that will explode your interactivity at a stroke. |
| | How to fire up even more interactivity with polls (and how you'll gain far more from this than just extra fans). |
| | How to make your fans feel loved - and make others want to bask in your sunshine, too. |
| | How the timeline will affect your business - and how the timeline will unleash a great deal of potential to create curiosity. |
| | The new 'cover image'. This occupies the full width of the page at the top of the timeline - so here's how to take full advantage of this great piece of virtual real estate. |
| | The profile picture, this now overlaps the cover image (offering some clever possibilities, as you'll discover in this section). |
| | The 'About' section and how to maximize the advantage of the tiny 155 characters you are allowed (PLUS the key advantage it has). |
| | The application display and how you can use this to your advantage. |
| | The new highlight feed - and how it works for you and your visitors. |
| | Timeline navigation and how you can add the history of your business (even adding notable dates before you created your Facebook account). |
| | Pinned posts - the new powerful facility that allows you to 'pin' a particular post to the very top of your page for maximum exposure. |
| | The new 'Friend feed' and how it allows you to power up your social proof. |
| | Milestones. This is a great feature if you want to stress the longevity of your business (you can go right back to 1800 if you need to!). |
| | Starred posts. The way to spread a post, photo or video over both columns of the timeline with a simple mouse click. |
| | Private messaging. Here's a great new idea for cementing relationships. |
| | Tabs and how to use them to best advantage. Here's the heads up on using them when navigating other fan pages as well as information gathering on your own visitor's interaction with your site. |
| | Landing page work rounds. Because you can no longer have new visitors go straight to your fangate and force them to 'like' your page. But that page is still there - so here's how to keep it in the loop. |
| | The 'Reach Generator' and how this will explode the visibility of your posts on your fan's newsfeeds. |
| | The five key types of Facebook ads - and which is best for you. |
| | The vital research you need to do before you invest your cash. |
| | Creating your benchmark (that way you'll soon discover if your ads are making you money.) |
| | Vital lead generation tips for Facebook ads. |
| | The three vital elements to a killer Facebook ad (miss just one and your ad will bomb). |
| | The different protocol if you want to advertise an external site. |
| | The secrets of creating a red-hot headline for your Facebook ad. |
| | The key to crafting a compelling 'must-click' ad in just 135 characters. |
| | How to ensure your ad is highly cost-effective by pin-point targeting. |
| | Connections. How to use this clever way to reach precisely the folks you want (without wasting a single advertising dollar on folks you don't want to see your ad). |
| | Pricing 101. Which is better for you - PFI or PFC? Get the best answers here. |
| | How to test and improve your ad - the streetwise way to the highest CTR and lowest cost ratio. |
... And that's just a brief overview!
And, to help you make the most of Facebook, I'm ALSO giving you these...
FAST ACTION BONUSES!
Look, I know when you read this book and put it to use it will have a huge impact on your social marketing results. I also know that if you're like most people, you procrastinate. (I know what it's like to procrastinate, and I've missed out on a lot of great opportunities because of it.)
I don't want that to happen to you.
Therefore, I'm going to reward you for taking action today with 3 special "fast action" bonuses.
Fast Action Bonus# 1 PROCESS-MAP
It's always important to keep 'The Big Picture' in your mind at all times, when you are managing a project like this.
And it's both effortless and enjoyable with this process map that you can print out and hang on your office wall. Then you can see at a glance how well you are doing. Like a commander viewing the battlefield, this process chart will prove to be the perfect way to oversee every aspect of your project at a glance.
Fortune 500 and other top executives are taught to take 'helicopter views' of their business. This literally lets them see the BIG PICTURE. And now you can use the same valuable technique with your very own process map. It's the perfect way to take an overview of every tiny aspect of your project.
Fast Action Bonus# 2 CHECKLIST
There is a lot to take care of - particularly with those radical timeline changes, but this checklist makes it a snap to do everything in the right way and in the right order.
And, because this checklist will mesh seamlessly with your FB FastLane guide, mastering every aspect of Facebook as fast as humanly possible will be a walk in the park.
Any feeling that Facebook mastery is daunting will vanish once you see how the whole procedure is broken down into an easy to follow, step by simple step process.
I'm justly proud of this breakthrough method that will make harnessing the full traffic-generating power of Facebook a snap! You'll enjoy the warm feeling of accomplishment as you check off each task and move on to the next.
Fast Action Bonus# 3 WORKBOOK
The way to create massive confidence is to get a series of successes behind you and this worksheet does exactly that, empowering you to move onward and upward, building success upon success.

And, because this worksheet is designed to fit in perfectly with the main FB FastLane guide, you'll soon be a member of the Facebook Elite who possess the knack of effortlessly turning on the Facebook traffic faucet at will.

It makes this a complete no-brainer by breaking the whole process down to a simple, 'paint-by-numbers' procedure. Simply check off each step, as you accomplish it.

This highly effective method makes gaining complete mastery over Facebook a piece of cake!
It's no exaggeration to say that - once you've mastered
Facebook -
the traffic boost can be life-changing.
Folks who have already mastered Facebook report that it quickly produces a vast increase in traffic and rapidly becomes a major source of targeted, pre-sold visitors.
And we all know that hot, pre-sold traffic equals a lot more sales profits and happiness than any old traffic.
Which is why I don't want anything to stand in your way...
... so I'm taking all the risk from you.
That means that, after examining the whole program, at your leisure, if you feel it isn't quite for you, then you can rely totally on my cast-iron guarantee coming into play...
60 Day No Question Asked
Money Back Guarantee
I'm so sure that FB FastLane will provide you with the results that you're looking for that I'm willing to back it up for a full 60 days.
If you're not completely satisfied with it, even if it's on the 59th day of the guarantee, all you have to do is let me know and I'll insist that you let me give you a full refund directly from my bank account. no questions asked. It's just that simple!

This new course is truly life-changing
This training is brand new and totally contemporary with all the latest Timeline changes.
So I'm sure you're smart enough to understand the wonderful unfair advantage this gives you over the rest. So you're probably wondering just how much you need to invest in such a comprehensive, cutting edge program.
So let's see if I can shock you (in a nice way)...
Become a Facebook Master Now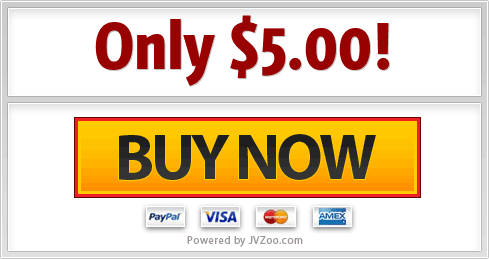 - BUT IF YOU SNOOZE YOU CERTAINLY CAN LOSE BIG TIME...
... because I retain the ABSOLUTE RIGHT to DOUBLE the price once the orders start to roll in.
In fact, it's probably happening as you are reading this.
FAIR WARNING: So, if you find your investment has DOUBLED or more - there's no mistake (you need to be an early bird here to catch the worm!)
You are now at the crossroads
So you can choose to either...
Seize this amazing (and timely) opportunity and so steal a march on everyone else by mastering the new timeline and all the other little understood aspects of Facebook to generate an endless torrent of pre-sold and highly targeted traffic that can quickly be translated into cold, hard cash.
OR...
... continue down the road of agonizing trial and error, wondering if you'll EVER fully understand how to tame the monster that is Facebook - all the time trying to figure out how to use the new timeline for best effect.
Make the right choice today, and it won't be very long before you see your fan base increase exponentially - and the traffic to your site exploding. Then you'll know you really DID make the right decision... Click Here To Order Now
I'm really looking forward to welcoming you on the inside.
To Your Success

P.S.: Remember, with my cast-iron no-questions asked guarantee. The biggest risk you face is losing all that lovely targeted traffic, if you decide to pass.
P.P.S.: This brand new program is virtually the only source of information on dealing with the new timeline changes. And, right now, the general public are rapidly being alerted, because they have an urgent need to know how to deal with this new timeline. So - right at this minute - hundreds of other good folks are reading the exact same page you are... and many are thinking:
"Wow! This not only gives me the complete heads up on the new timeline but ALSO gives
me a treasure trove of other inside secrets I can use to explode my traffic and sales".
And each time someone hits that order button it moves closer and closer to the time - very soon - when your chance to invest just a few dollars for all these secrets will DISAPPEAR.